Home

/

Contact Us & Information
CONTACT US
Please send all enquiries to orders@mfw.nz copying and pasting the below. Alternatively, you can call us on 03 542 2067 leaving a message and one of our team will get back to you.
---
Name:
Contact Number:
Email:
Message:
---
FAQ's & INFORMATION
28 April 2020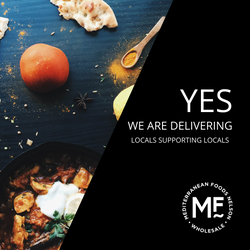 COVID19 SAFETY PLAN
Please see here our COVID19 Staff and Customer Safety Plan under Level 3
The information below is a guide to ensure that we are all following best practices to protect the health and safety of our team and customers in accordance with the most up to date recommendations from the ministry of health.
What we need to do to ensure everyone remains safe and we limit any potential exposure to COVID19:
Stay away from work if you are unwell

Practice social distancing - In public 2 metres and at work 1 metre

Regular hand-cleaning or use of provided hand sanitizer

When delivering orders wear provided gloves

Masks to be worn during face to face customer contact

Sign deliveries on behalf of customers*

Safe coughing practice into the elbow
*On the daily run sheets, if actual face to face customer contact is made at the time of delivery, indicate this against the customer on the run sheet and record the contact person's name. This will be critical for traceability should someone be exposed to COVID19. If there are any concerns regarding the health and safety of either a staff member or a customer, please discuss it immediately with the Warehouse Manager.
---
6 April 2020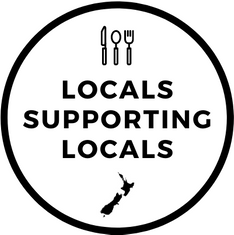 SUPPORTING OUR CUSTOMERS DURING LOCKDOWN
To all our valued customers and friends, we hope that you are keeping well and staying safe. As the situation with COVID-19 rapidly unfolds we know how hard the hospitality industry has been hit, although we are still supplying into essential services, we have felt the impact ourselves and are keeping a close eye on developments and government announcements.
We understand the daunting realisation many of our customers face that without any cashflow while we are all in lockdown, it is going to be very difficult to pay last month's account let alone what is due this month. As a result, we are working with our bankers to set up a facility where we can help with affordable and customisable repayment plans designed to help ease the financial burden during these unprecedented times and ensure that customers will be ready to kickstart once the lockdown is lifted. Please do not hesitate to talk with us regarding your current situation – we are here to help and are all in this together.
Additionally, we are keen to do all we can to support our local community and have had several chefs and customers order personally for home, even combining orders with neighbours for us to deliver at wholesale rates. If you are keen to take advantage and place an order, please let us know.
Keep well, be safe and take care of one another.
Kind Regards
The Medi Foods Nelson Team
---
25 March 2020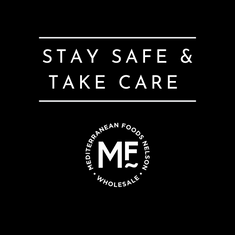 COVID-19 UPDATE TO SERVICES – ESSENTIAL SERVICES ONLY
As you are all aware of the impending Level 4 response to COVID-19 we want to take this opportunity to wish all of our customers the very best, thank you for your incredible support and please take care during this challenging period. We are so proud to be a key supply partner to so many in our wonderful hospitality industry and rest assured we will bounce back together from these testing times.
As always, health and wellbeing are our utmost priority and we have been actively taking steps to ensure the safety of our staff and customers. Considering the current situation and recent government restrictions, from tomorrow (26/3/20) we will only be supplying into essential services (as per the Level 4 guidelines); for these customers our drivers and warehouse staff will operate separately from each other to observe social distancing, we have a strict cleaning regime and we have hand sanitiser readily available. Drivers will deliver to a door or specified location but please note that they will sign for the delivery on the customers behalf and will not interact with anyone face to face.
This does mean that our community door to door services will, unfortunately, cease from tomorrow (26/3/20) as we look to protect our staff and the minimise the substantial risk of community spread. Thank you to those that have supported us short term with these services.
We are keeping a close eye on everything and will update once our operation is back to full capacity post lockdown period.
Keep well, be safe and take care of one another.
Kind Regards
The Medi Foods Nelson Team
---
23 March 2020
LOCALS SUPPORTING LOCALS - NOW OFFERING OUR SERVICES TO ALL WITH FREE DOOR TO DOOR DELIVERY
*NO LONGER AVAILABLE - APOLOGIES FOR ANY INCONVENIENCE*
Free delivery to your door with no minimum orders...and you don't need to be a hospitality customer. We want to show our support for the local community and offer our services to EVERYONE!
1) Take a look through our product range
2) Place an order/enquiry by emailing orders@mfw.nz or register for an account (leaving the company name blank)
3) We will process immediately and email an invoice confirming payment, dispatch and delivery
4) Any questions let us know!
---
19 March 2020
UPDATE REGARDING COVID-19 PRECAUTIONS
Dear Customers,
As you are all aware of the global situation surrounding the Coronavirus (COVID-19) pandemic, we as a key supply partner, want to take this opportunity to inform you of our measures in accordance with the recommendations from the ministry of health to ensure both our staff and our customers are kept as safe as possible.

As things stand currently, we will continue to operate as usual delivering throughout the region 6 days a week (and 3 days to Golden Bay) with a few additional precautions:
Deliveries will no longer need to be signed for by the customer on receipt, instead our drivers will sign on behalf of the customer upon delivery. Please feel free to take photos and communicate with us if you have any questions regarding your delivery.
We will not be accepting any opened/used products back in accordance with our food safety program – damaged stock will be replaced and credited as per usual but please take photos and communicate with us if there are any issues.
We have multiple hand sanitizer stations located on sight in our warehouse and office as well as in our delivery vans which the drivers will use regularly.
All non-essential visitors have been restricted from coming onsite to our warehouse facility.
Sales staff will limit face to face interactions with customers but will continue to communicate frequently via phone calls, texts and emails.
We want to reassure customers that our supply chain has not been adversely affected in any way to date and in an effort to stay ahead we are securing bulk supply on key product groups immediately to provide an extra buffer. We are still operating at >98% in stock at time of ordering and are speaking with our suppliers and importers regularly.
Additional to the hand sanitizers our team is taking extra measures to ensure stringent cleaning and hygiene practices. These include multiple daily cleaning of warehouse and packing surfaces, entrances and equipment. Our staff have been asked that if they feel unwell, for any reason, that they are to remain at home in an effort to limit potential exposure.
As a local family-owned business, we are dedicated to helping our customers and our local community so please do not hesitate to contact us if you have any questions or concerns (orders@mfw.nz). We will keep a close eye on the situation and will endeavour to keep all our customers updated should things change.
Kind Regards
The Medi Foods Nelson Team
---